'Starting a business of one's own' this idea is very captivating but it's not as simple as it sounds. A lot of hard work, patience, proper planning and resources are the preconditions to start a business. Startups also follow a trend just like every market. And in the current scenario gym business is blooming in India. This has brought us to bring to you this blog on how to start a gym business in India. 
Not only the young adults but people of all ages are turning to the gyms. This has increased the demand of gyms. People even prefer having a gym in the nearby area when looking for a flat or a new society to shift to. Starting a gym business in India requires you to fulfill the steps mentioned later in this blog.
What is a gym?
Fitness clubs or gyms can be defined as an environment engaged in the sale of instruction, training, or assistance in a program of physical exercise or weight reduction.  Gyms may include the use of a sauna, whirlpool bath, weight lifting room, massage, steam room, or other exercising or weight reduction machine or device. In other words we can say that gyms are places where people with the help of the fitness trainers and instructors achieve the goal of becoming physically fit. And to achieve this they practice different exercises on different kinds of machines.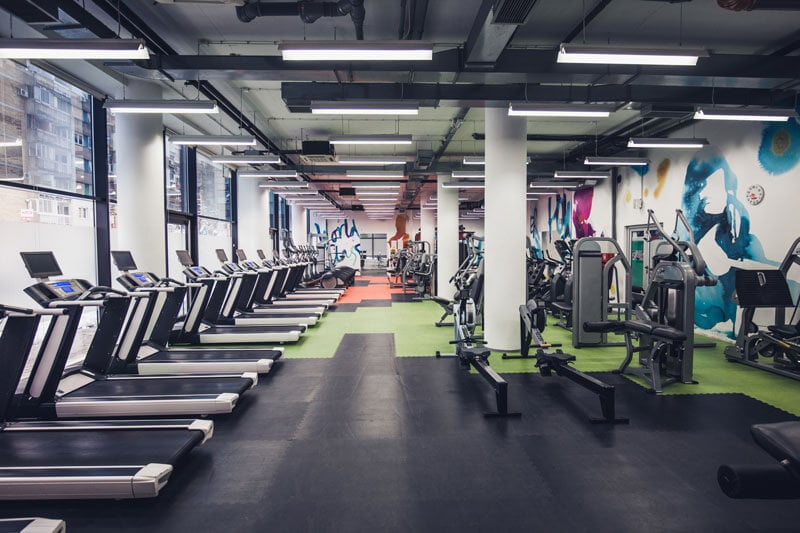 Who can start a gym business?
If we talk about educational qualifications then there is no such special degree that you must acquire. However various licenses and certificates are mandatory, about which we will talk later in this blog. We can say that no matter to which educational background you belong, you can start a gym business in India by following proper protocol. So if you are a fitness freak and want to turn this passion of yours into a working business model, grab those licenses and certificates and you are all set to go.
How to start a gym  business in India?
To make it easy for you to understand we have outlined the process of starting a gym business in India in 8 steps.
Step 1: Prepare a proper business plan
Having a proper and clear idea of your business plan is the foremost requirement for starting any business. You must know about your budget accurately. In case of a gym you should be clear whether you want to set up a brand new gym or you wish to take up the franchise of an already established and popular gym. Settling with a franchise is a more convenient option as it saves you from running after many permits and licenses and you don't have to worry much about the setup of the gym either. However starting from the scarp can be daunting but at same time you get the chance to bloom as a brand yourself.
Step 2: Select the right location
Finding the right place for your gym is a very crucial task. It directly affects the profit of your business. If it is located in some isolated area you won't get many clients no matter how good your services are, on the other hand if your gym is near a residential area the venture will be a hit real soon even if you are still improving your services.
Step 3: Get all the required licenses and permits
Here is the list of a few permits and licenses that you must have for starting a gym business in India. 
Clearance from the local police department

Registration of the gym as a

Limited Liability Partnership or as a PVT. LTD. company. This will help you ensure the transfer ability of your gym.

Small scale industries registration. At first a temporary registration certificate is issued which is turned to permanent once all the enquiries are done.

GST registration
These are some of the basic permits. There can be more permits and licenses required to start a gym business in India and that  varies from state to state.
Step 4: Get the right equipment
Start with the basic and most necessary equipment like treadmills and weights. Have yoga mats and other facilities like clean drinking water. Don't invest too much on unnecessary and luxurious items from the start. Plan out according to your budget.
Step 5: Hire trained professionals and other staff
You can't instruct every single client in your gym personally at the same time, hence you need trainers. Hire certified fitness trainers and monitor them. Pay them a reasonable salary so that they can work with full commitment. You also need other staff like a receptionist to take care of the queries and cleaners to keep your gym clean and hygienic. You may also hire a physician or therapist if you wish to provide other services as well.
Step 6: Invest in interiors
 Background music adds much more enthusiasm in workout, it is undeniable. Install a good sound system and mirrors to motivate the clients and give them a proper environment. Decent ambiance with appropriate ventilation is a must in a gym.
Step 7: Memberships and discounts 
To attract more clients, offer them lucrative membership deals and discounts. Decide a fair-minded fee so that people can afford it and you don't have to face loss either. Offer festival discounts to attract more clients.
Step 8: Promotion and advertisement
Promote your gym via social media. Use pamphlets for the advertisement. Give your clients gym bags and bottles with the name of your gym printed on it so that more people can see it. Allow trial classes for new clients.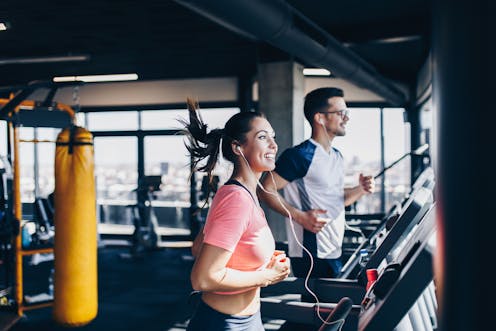 Conclusion
---
No one can be a successful entrepreneur in the blink of an eye. Every successful businessman/businesswoman has his/her own story of struggle. If you plan to start a gym business in India you will have to go through your own struggle but with a right plan and patience you can make it all work in the end.
Also Read: HOW TO BECOME A FITNESS TRAINER IN INDIA